Summer Camp – Session 1
Map Unavailable
Date/Time
Date(s) - 06/20/2022 - 06/23/2022
9:00 am - 3:00 pm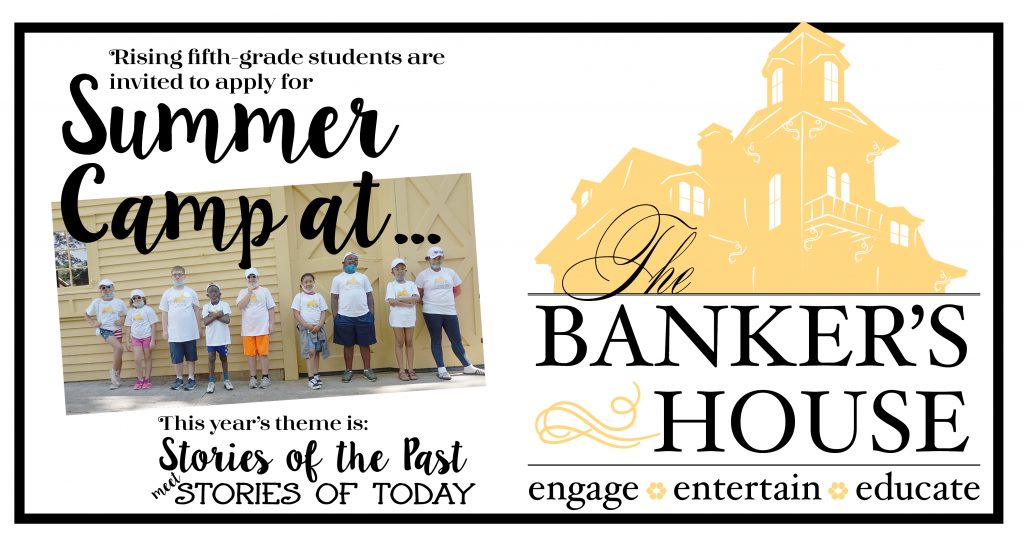 The Banker's House has many stories that have unfolded on its grounds throughout the past 147 years. Today, similar stories are still happening on this historic property. This year's summer camps will focus on this theme, encouraging campers to learn to learn about the past and how it connects with the present and the future.
The four-day camp sessions will consist of stimulating activities highlighting the history of Shelby and the Banker's House and will include environmental and science activities, tours of the local area, crafts, games and photography. Campers will also learn about the care of horses — even go for a brief ride (if they want to do so)!
Camp counselor Heather Halbert is an Exceptional Children's teacher (and former Teacher of the Year!) at Graham School in Shelby. She has experience working with a wide variety of students, and her interests include photography, blogging and music. Other adults will also be present to assist her throughout the week.
Cost is $50/week which includes lunch and snacks.
The camp is held on the Banker's House property at 319 N. Lafayette Street, Shelby, NC 28150.