#GivingTuesday at The Banker's House

#GivingTuesday is a day dedicated to generosity and giving. It occurs every year on the first Tuesday after Thanksgiving, Black Friday, and Cyber Monday. It's a day to acknowledge the power of giving, volunteerism, and simple acts of kindness.  
Please join The Banker's House TODAY – Giving Tuesday – when communities and businesses come together to support the greater good.
This year our theme is "Raise the Roof for The Banker's House."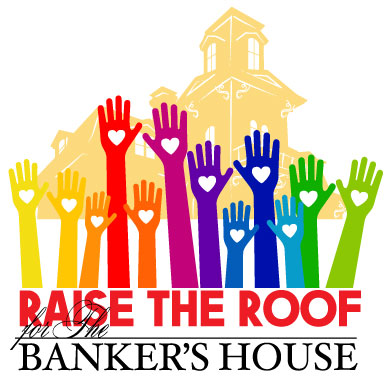 As you may know, keeping a historic house going requires constant vigilance. Right now, it has become very apparent that we need to get The Banker's House roof repaired ASAP!
We thought #GivingTuesday would be a great opportunity to kick off this massive undertaking. If you thought getting your home's roof repaired costs a lot – just imagine how much it will cost to repair a historic roof with specialty roof tiles! ????
So, here are some ways you can help us with this:
Donate now by clicking here, or by sending a check to: Raise the Roof, The Banker's House, PO Box 1284, Shelby, NC 28151. You can also Venmo donations to @Carolyn-Thebankershouse.
Give that "hard to buy for" person on your holiday list the gift of a donation to The Banker's House! Drop us an email here to let us know who you would like to honor, and either donate through our website, send via venmo, or mail your check to the above address. Just be sure to let us know your recipient's name and address, and we will send them a card letting them know about your gift donation!
Share photos on your social platform about what The Banker's House means to you!
Every donation counts! We so appreciate you, our supporters, as you help us in our endeavor to engage, entertain and educate our community. Together, we can "raise the roof" so that a new generation can come to know and appreciate this amazing historic house!