Historical Significance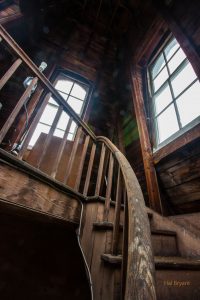 The Banker's House is among the state's finest examples of the Second Empire Style, one of a small group, distinguished by a central tower. The large, well-preserved house of stucco-brick is notable for its handsome proportions, deceptively asymmetrical plan, and consistent use of rich ornament. Similarities to the Heck-Andrews House in Raleigh, and the Cabarrus County Courthouse suggest that the Banker's House may be the work of architect G.S.H. Appleget. Prominent members of the banking profession in Shelby have consistently owned the house since its construction in 1874.
In 1874, Jesse Jenkins (1832-1889), with H. Dekalb Lee, organized the first bank in Shelby, known as J. Jenkins and Company, at the corner of Lafayette and Warren streets. Shortly after the bank's formation, Burwell Blanton joined Jenkins and Lee as an investor and partner in the firm. Jenkins married Hattie Beam in 1855, and they had one child, a daughter. He served as a Major during the Civil War with Company E, 12th Regiment, also known as the "Cleveland Guards". In 1861, he was wounded at Gaines Mill and returned home. He was appointed clerk of the Cleveland County Superior Court in 1862. Jenkins also served on the town council from 1869-1872, and as a North Carolina Senator 1874-1876. He ran into financial trouble in 1879 and moved to Merdian, Texas where he died 1889. He was returned to Shelby and buried at Sunset Cemetery.
In 1879, the house was sold at public auction for $1,500 to Sara Damron Lee, wife of banker H. Dekalb Lee, Lee served as a Major in the 16th Regiment during the Civil War, and was severely wounded during the battle of Fredericksburg. After the war he practiced law and purchased numerous properties in the central business district of Shelby. Lee was one of several directors of the Cleveland Savings Bank, established in 1875. Around 1878, he partnered with two other bank directors, Burwell Blanton and S.J. Green, to buy the remaining holdings of the other Jenkins Co. directors, and the name was changed to H.D. Lee and Company, Bankers. This partnership flourished for nearly a decade. In early 1889, Lee moved to Knoxville, Tennessee, and rented the house to J.S. Martin.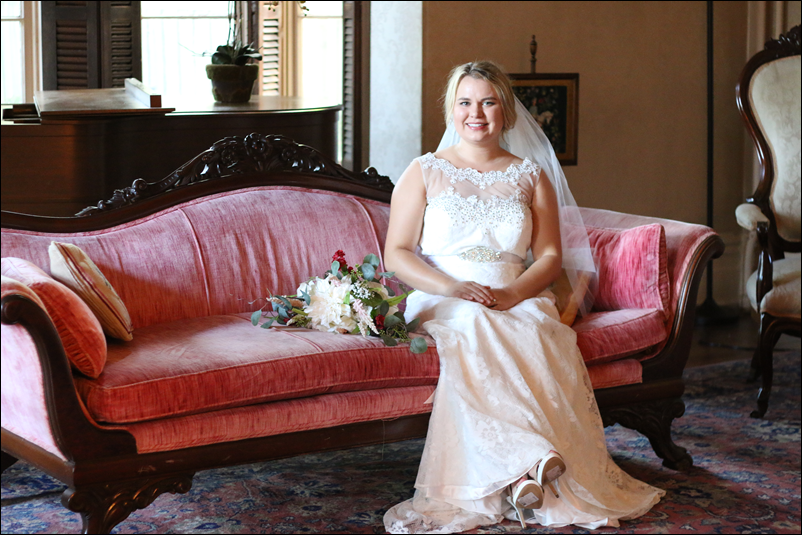 In 1894, Burwell Blanton (1834-1908) and his second wife Martha K. Ramsey Blanton (Pattie) purchased the house from Mrs. Lee for $3,500. Burwell was a merchant, farmer, and operated a grist mill. He was also one of the first trustees of the institution known today as North Carolina State University. Pattie came to Shelby from Chatham County to operate a millinery store. In 1895, Burwell and two of his sons, Charles and George, purchased Lee's and Green's interest in the bank and changed the name to B. Blanton & Company. In 1903, the bank was issued a national charter, and became the First National Bank of Shelby. Burwell died five years later, at the age of seventy-six. Both of Burwell Blanton's sons, Charles and George Sr., lived in the house with their father and stepmother. Charles Coleman Blanton (1858-1944) became a hardware and dry goods merchant at an early age. He married Ora Brewster (1859-1890). She came to Shelby to teach music at the Shelby Female Academy. They later move d to Texas, and Charles spent eleven years in the banking business. Ora died in Texas in 1890, but was buried in Knoxville, Tenn. at Old Gray Cemetery. Charles returned to Shelby from Meridian, Texas, around 1895 to join his father at the bank. He became a prominent business leader in Shelby, and remained active in the community for over 40 years.
George Blanton, Sr. (1871-1959) lived in the house until 1900, when he married Ida Wood (1879-1977). They moved to 303 W. Marion Street (S57), which was given to Gardner-Webb University by the Blanton family in the late 1970's. George Sr. joined his father at the bank and would eventually succeed his older brother, Charles, as President of the bank.
In 1907, Charles purchased the house from his stepmother for $6,000. His father, Burwell died the next year, and Charles became the new President of the bank. His stepmother, Miss Pattie, continued to live with Charles in the Bankers House until her death in1930. Charles moved during the mid-1930's to make room for George Jr. and his new bride, who took up residence in the house at their marriage in 1937.
In 1941, George Blanton, Jr. (1914-2001) and wife Nancy Coltrane Dicks Blanton (1915-2006) purchased the house for $6,500. George Jr. was named president of First National Bank in 1947 at the age of 32 and was the sixth bank president to live in the house. He was said to be the youngest president of any national bank in the United States at that time. George Jr. was named chairman of the board in 1979 chairman emeritus in 1996. He was recognized in 1997 for 60 years of membership in the North Carolina Bankers Association. He was known as a strong community builder, and advocate for business and industry. On a broader level, he became the first chairman of the N.C. Young Bankers Association and served as a member of the board of directors of the Fifth Federal Reserve District. He was also a member of the Fifth Regional Advisory Committee of the Office of the Comptroller of the Currency.
George and Nancy resided in the house throughout his entire career at the Bank and for the duration of their lives. The Blanton's raised three daughters in the house: Nancy Dicks Blanton Siegel (1940-76), Catherine Wood Blanton Freedberg (1942-) and Lydia Lee Blanton Matthews (1948-). The girls stabled horses in the barn and were avid riders. Mrs. Blanton devoted herself to the restoration of the "Bankers House". In 1975, she commissioned a study to nominate the house to be listed in the National Register of Historic Places. The Blantons also worked with Preservation North Carolina to place restrictive covenants on the house to insure that it would be protected and continue to be an enduring monument to the heritage of Cleveland County following their deaths.
Bibliography
"Banker's House-Shelby, North Carolina", National Park Service, Retrieved on 20 June 2013
Charlotte Observer, Obituary, 25 November 1944
"Cleveland County, North Carolina Obituary Collection – 194", Posted By: Genealogy Buff, Retrieved on July 2010 from
Clark, Walter, ed., "Histories of the Several Regiments and Battalions from North Carolina in the Great War, 1861-65", State of North Carolina, Raleigh and Goldsboro, 5 Volumes, 1901, IV.
Connor, R.D.W., comp. and ed., "A Manual of North Carolina, 1913", North Carolina Historical Commission-Division of Archives and History, Raleigh, 1913.
Daily Charlotte Observer, Advertisement, 26 May 1875.
Deed from Sheriff B.J. Logan to S.D. Lee, 24 September, 1879, Cleveland County, NC, Deed
Book N, Page 71. Register of Deeds Office, Shelby, NC.
Deed from S.J. Lee to Patti R. Blanton, 25 August 1894, Cleveland County, NC, Deed Book DD
Page 122. Register of Deeds Office, Shelby, NC.
Deed from Patti R. Blanton to Charles C. Blanton, 23 October 1907, Cleveland County, NC,
Deed Book SS, Page 301. Register of Deeds Office, Shelby, NC.
Deed from Charles C. Blanton to George Blanton, Jr., 30 May 1941, Cleveland County, NC,
Deed Book 5C, Page 60. Register of Deeds Office, Shelby, NC.
SaveSave
SaveSave