NEWS
"Voices in Time - Stories of the Banker's House"
by Joe DePriest
$32.00 + $5 shipping per book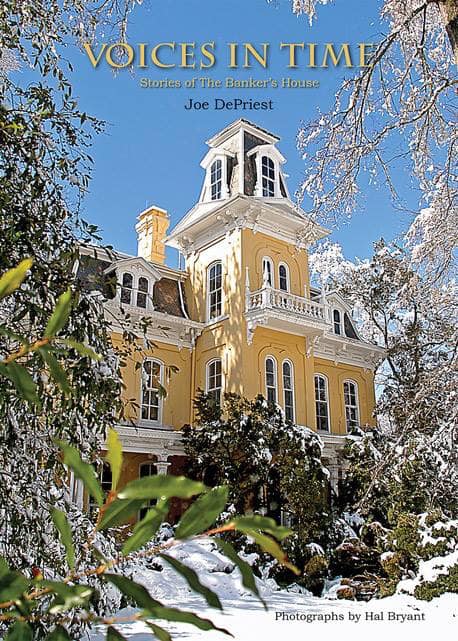 First Friday Tours at The Banker's House
We are happy to report that we are "on" for October's First Friday Tours at The Banker's House! If you have ever wanted to get a behind-the-scenes glimpse of The Banker's House, then this is your chance! Join us for First Friday Tours on the first Friday of every month. Our next tour is coming up soon on Friday, Oct. 2! We are extending our tour hours to from 3 – 6 p.m. in order to allow for social distancing. Cost is $7 at the door.
"You Can Count On Us Cleveland County" is a voluntary program developed by Cleveland County Government and designed to ensure that local businesses and organizations participating are equipped to deliver the highest standards of public health and safety in order to comply with federal, state and local guidance during the reopening process. The Banker's House is pleased to be a part of this cooperative effort. Visitors are required to wear a mask and maintain social distancing during the tour. We hope to see you there!
If you can't make it on a First Friday, you can book your private party tour for a groups of six or more people by calling Carolyn Jackson at (980) 404-0096.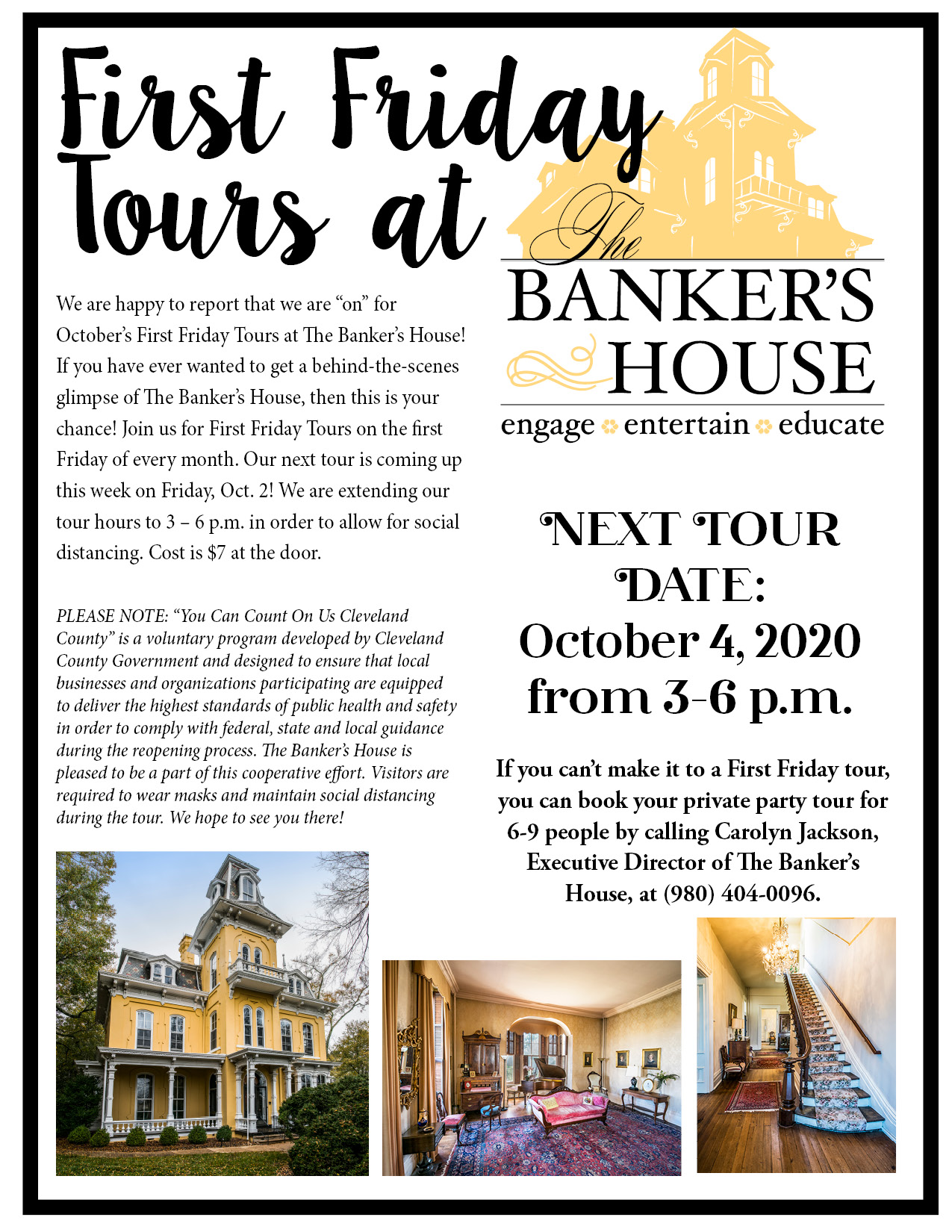 The Banker's House Summer Camps
The 2020 Summer Camp was a success! The camp was  held June 22-25 . Camp size was very limited due to Covid-19 precautions, but it was a fun week for all involved. Please stayed tuned for information about next year's camps!