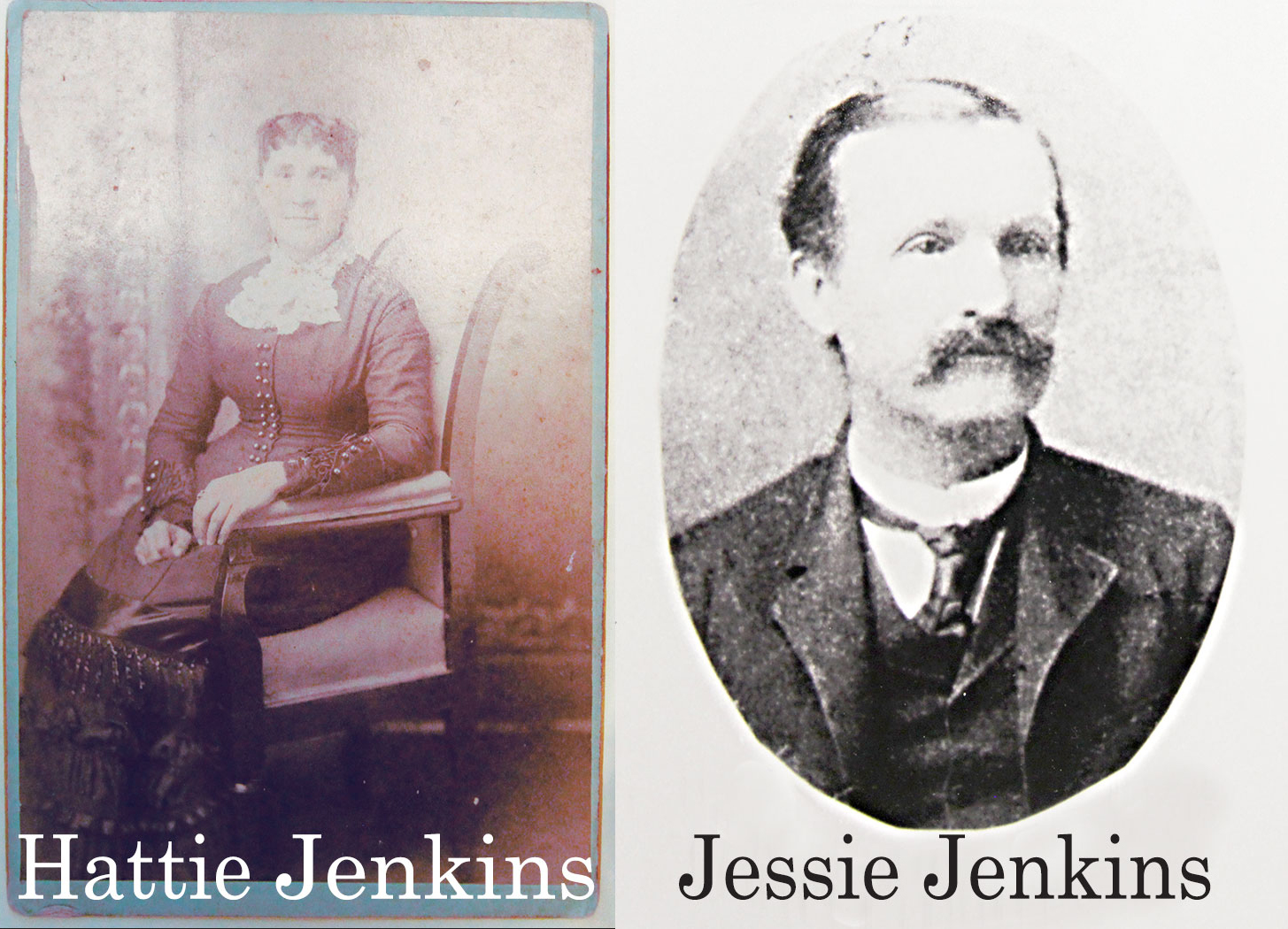 Meet the first couple to live in The Banker's House…
By Joe DePriest, author of Voices in Time: Stories of The Banker's House
Construction of a three-story residence that became known as the Banker's House was completed in 1875. The house was there on North Lafayette Street in Shelby, radiant in all the splendor of its Second Empire architectural features, because of a woman named Hattie Beam Jenkins.
Her husband, Jesse, had founded Shelby's first bank and also served in the N.C. Senate. Hattie accompanied him to Raleigh when the legislature was in session and according to a story handed down in local lore saw a new Second Empire style house near the N.C. Capitol. She supposedly fell in love with the house and begged Jesse to build one just like it – only better – back in Shelby.
Hattie was no ordinary woman. Strong-willed, outspoken, vain and colorful, she wasn't shy about constantly badgering her husband for extra features in her new that weren't in the original plan. And Jesse went along, probably to his later regret. Costs kept climbing as Hattie wanted more and more. By the time workers completed the job, Jesse found himself in a financial mess. So bad, in fact, he immediately tried to sell the house to a relative who declined.
So Hattie and Jesse, who had no children, moved in and hoped for better days ahead. Imagine proud Hattie wandering through the rooms, climbing the stairs to the second and third floors and then up a winding staircase to the tower on top. At last she had her dream home, but unless Jesse's fortunes changed for the better – and soon – the Banker's House would slip from her fingers and go to someone else.
How would she react? Could she survive something so traumatic, so devastating? How could see bear to ride down North Lafayette Street and pass by the house she had caused to be there, knowing someone else lived in it? Hattie was a strong woman, but that would beat her down. For now, the beautiful three-story house belonged to her. Maybe the tide would eventually turn and she and Jesse could wind up keeping the house. All she could do was hope for the best.
To learn what happened to Hattie and Jesse, read Voices in Time: Stories of the Banker's House By Joe DePriest.